If you would like more content and would prefer to have the full version PDF and the included Premium Edition videos as a local download to your device, you can purchase this month's Premium Edition magazine here.
To view the current free magazine click here: Current Free Edition
Burlington Northern Woodinville Sub. in HO
Wall to Wall RR in HO
Click the image below to purchase a downloadable copy of the Premium Edition of Trackside.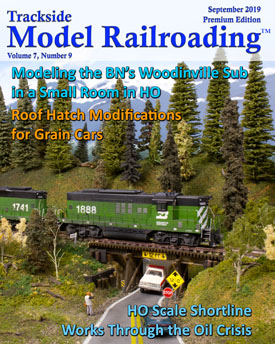 Please click the cover image above