If you would like more content and would prefer to have the full version PDF and the included Premium Edition videos as a local download to your device, you can purchase this month's Premium Edition magazine here.
To view the current free magazine click here: Current Free Edition
Winter Valley Regional Railway in 1:29 Scale
Venture into Dave's freelanced version of Alberta and watch the WVRR at work in the Winter Valley.
Pacific Northwestern Railroading HO Scale
Brett's layout explores some of the beauty of the southern Canadian Rockies and a freelanced version of Fairhaven in Washington State.
Click the picture to purchase a downloadable copy of the Premium Edition PDF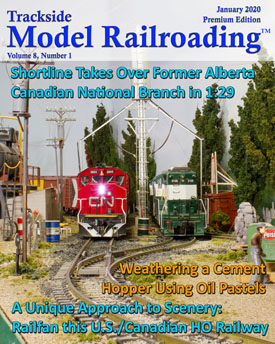 Subscribers get big discounts with the full downloadable version of the Premium Edition, along with downloadable bonus content that includes videos and 360VR gear when subscribing to all the 2020 issues.