October 2023 Trackside Model Railroading Digital Magazine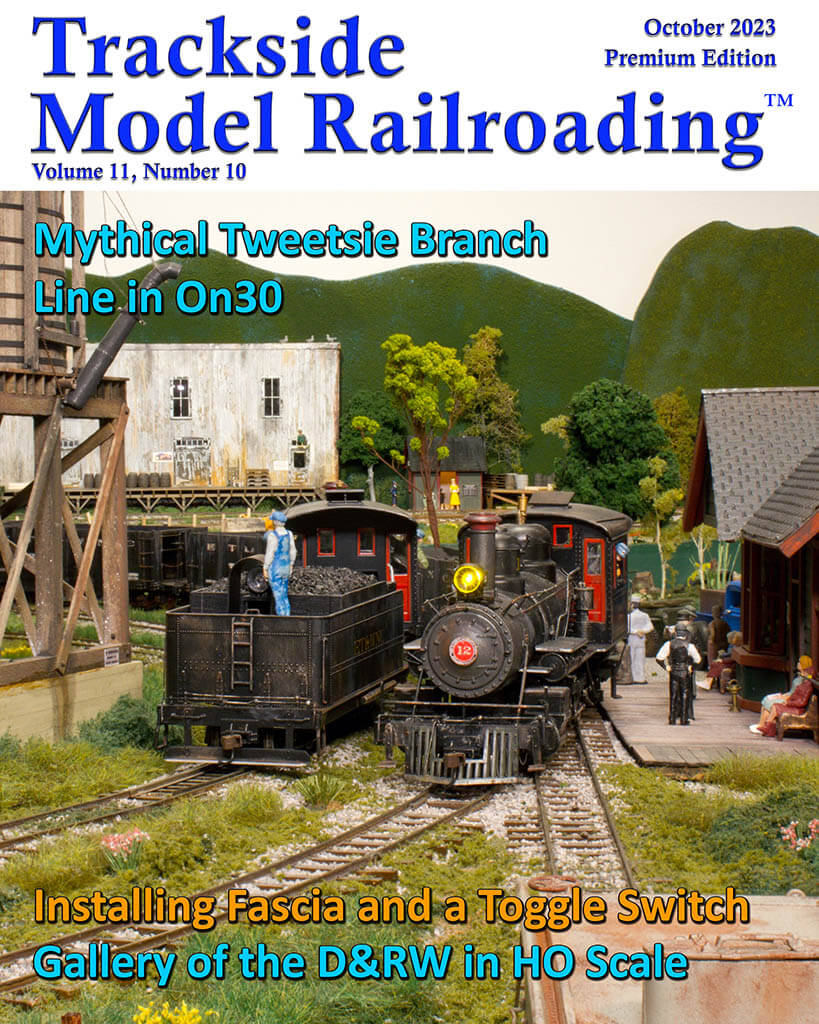 In this Month's Issue
Stoney Creek Branch of the East Tennessee & Western North Carolina Railroad in On30
Anybody who is interested in On30 will love Lee Bishop's bedroom-sized On30 railroad, the Stoney Creek Branch of the ET&WNC. Lee models the WWII era with customized vehicles and detailed northeastern Tennessee scenes. You'll enjoy many photos the layout and an interview with Lee on site.
D&RGW in HO Scale
We share a short feature of Ron Peterson's HO scale layout running the Denver & Rio Grande Western. This beautiful 1950s-era layout is based in Utah and Colorado.
Installing Fascia and a Toggle Switch
Step-by-step instructions to install fascia and recessed toggle switches to control switch machines. This project includes photos to illustrate each step to make it easy to complete.
Lee Bishop's On30 Scale Layout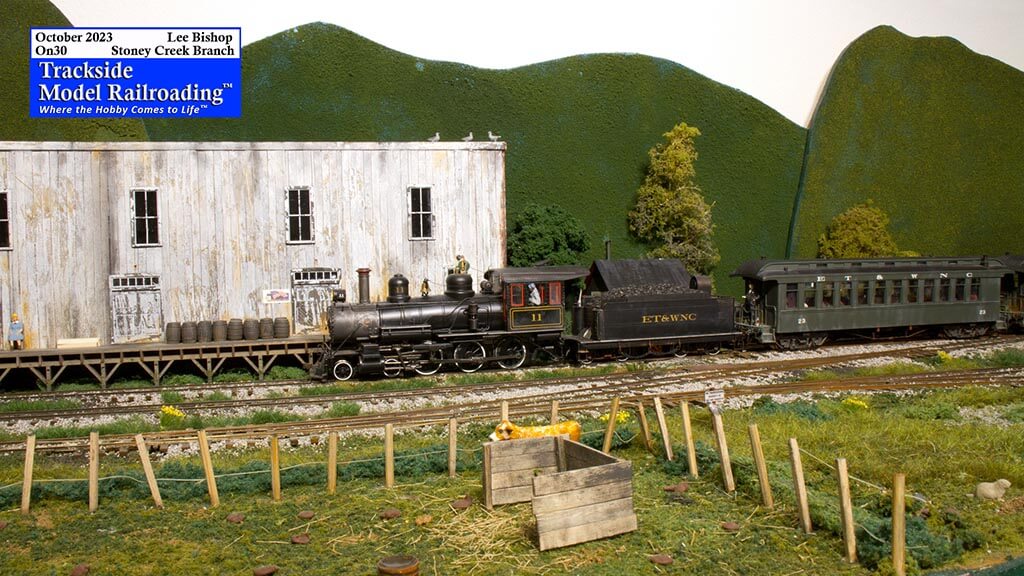 Ron Peterson's HO Scale Layout