January 2023 Trackside Model Railroading Digital Magazine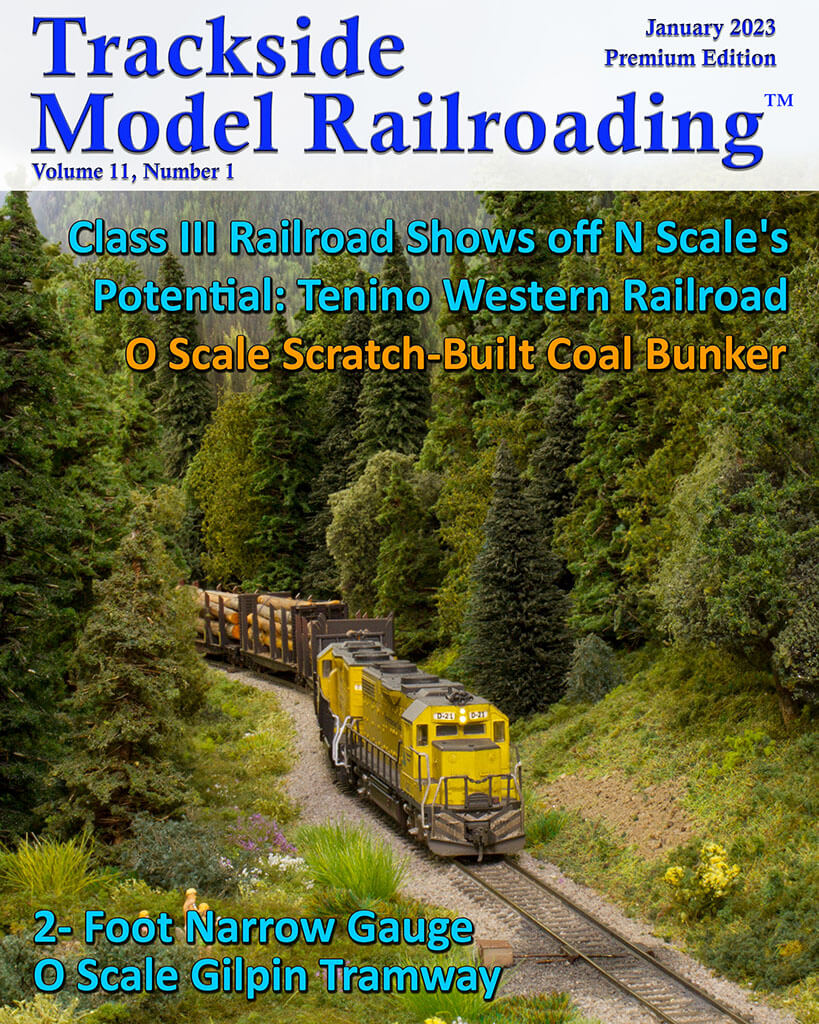 In this Month's Issue
Class III Railroad Shows off N Scale's Potential: Tenino Western Railroad
Settle into your comfortable chair and get ready for a treat as you peruse this month's layout tour of Tyler Whitcomb's Tenino Western Railroad. The detail Tyler has managed to create on his pike might trick you into thinking it's a larger scale, but this gorgeous railroad is N scale. The TWRR is based in the 1980s-90s in the Puget Sound region of Washington State. Born as a logging railroad, the short line has since expanded its horizons a bit. You'll learn Tyler's fictional backstory of the railroad, get to see many full-page photos and a map of the track plan, and watch a video interview with Tyler onsite. This is one tour you don't want to miss! (This is the new version of the railroad. We previously featured his prior layout, but this feature is all-new.)
2-Foot Narrow Gauge O Scale Gilpin Tramway
A short feature sharing some photos of Gary Jordan's On2 Gilpin Tramway based in Colorado in 1915.
O Scale Scratch-Built Coal Bunker
Build your own coal bunker from scratch in this step-by-step project. You'll be using basswood and scale lumber to build it.
Tyler Whitcomb's N scale layout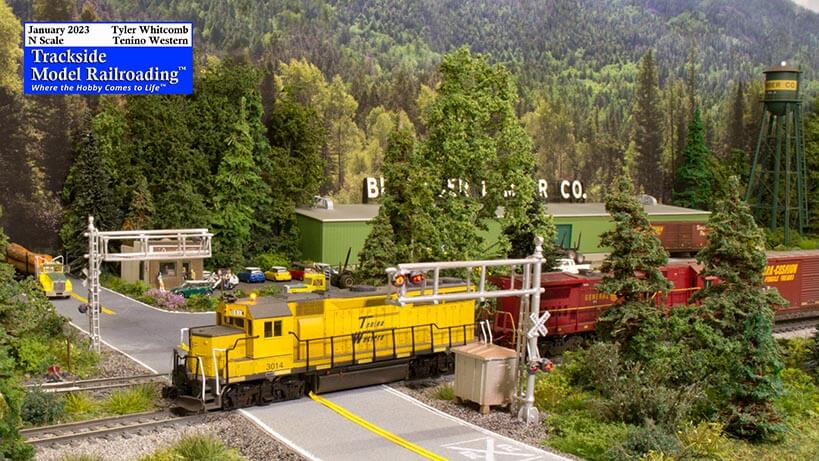 Gary Jordan's O scale layout