August 2023 Trackside Model Railroading Digital Magazine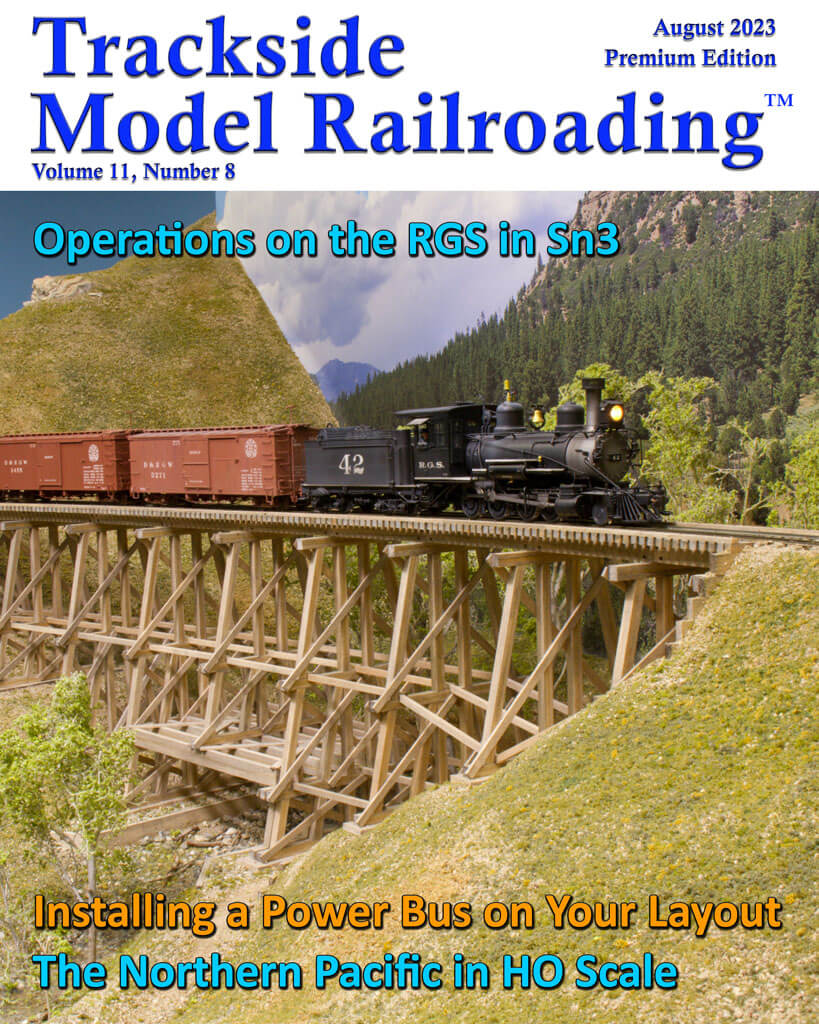 In this Month's Issue
Operations on the RGS in Sn3
Come explore the operations of Dale Kreutzer's Sn3 Rio Grande Southern Second District in this layout tour. We share an interview with Dale at the layout alongside an article and photos, all focused on the layout's operations. This feature is the second part of a two-part tour - see the July 2023 issue to learn about the layout's construction and scenery. If you're interested in the RGS or in learning about ops, you won't want to miss this issue!
The Northern Pacific in HO Scale
Lee Knapp's HO scale layout of the Northern Pacific is based in Washington and Oregon on the old Camas Prairie line. You'll enjoy touring this freelanced pike.
Installing a Power Bus on Your Layout
Step-by-step instructions to install a power bus on a portable module or on a larger layout.
Dale Kreutzer's S Scale Layout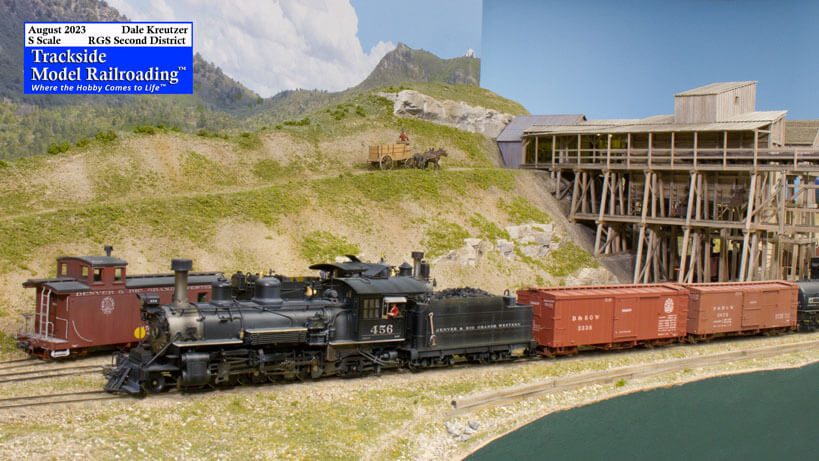 Lee Knapp's HO Scale Layout