January 2021 Trackside Model Railroading Digital Magazine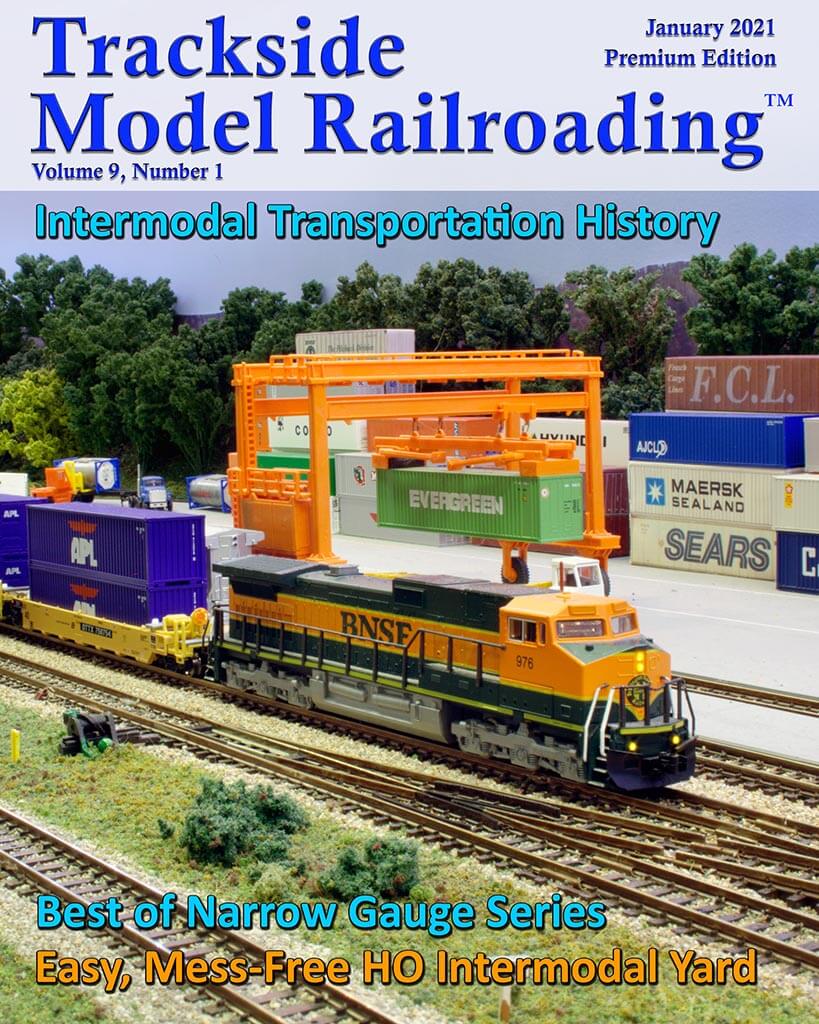 In the January 2021 Issue
Intermodal History and a Railroader's Perspective
This feature explores intermodal transportation with prototype photos and images of intermodal facilities as modeled on several layouts. You'll learn a bit about Malcolm McLean, the father of intermodal transportation. Also in this feature, modeler Mike McGinley, who worked for the Southern Pacific during the years of major changes in intermodal, shares his perspective of that time period.
Best of Narrow Gauge Series
Enjoy photos and video of some of the best narrow gauge layouts we have featured: Bruce Hanley's Washo & Wind Gapp in S, Dave Clune's Cascade County Narrow Gauge in O, and Russ Segner's Coal Creek Lumber Company in S scale.
Build an Easy, Mess-Free Intermodal Yard
In this first part of a two-part project, we show you how to build a concrete intermodal yard. In an upcoming issue, we will add details and weathering.
Mike McGinley's HO Scale Southwestern Pacific
(part of the intermodal feature)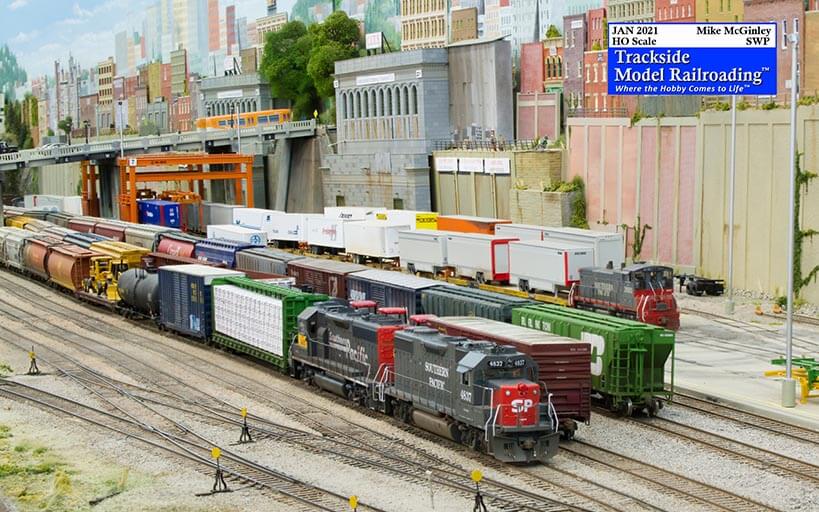 Best of Narrow Gauge
(Bruce Hanley's layout shown)