May 2019 Trackside Model Railroading Digital Magazine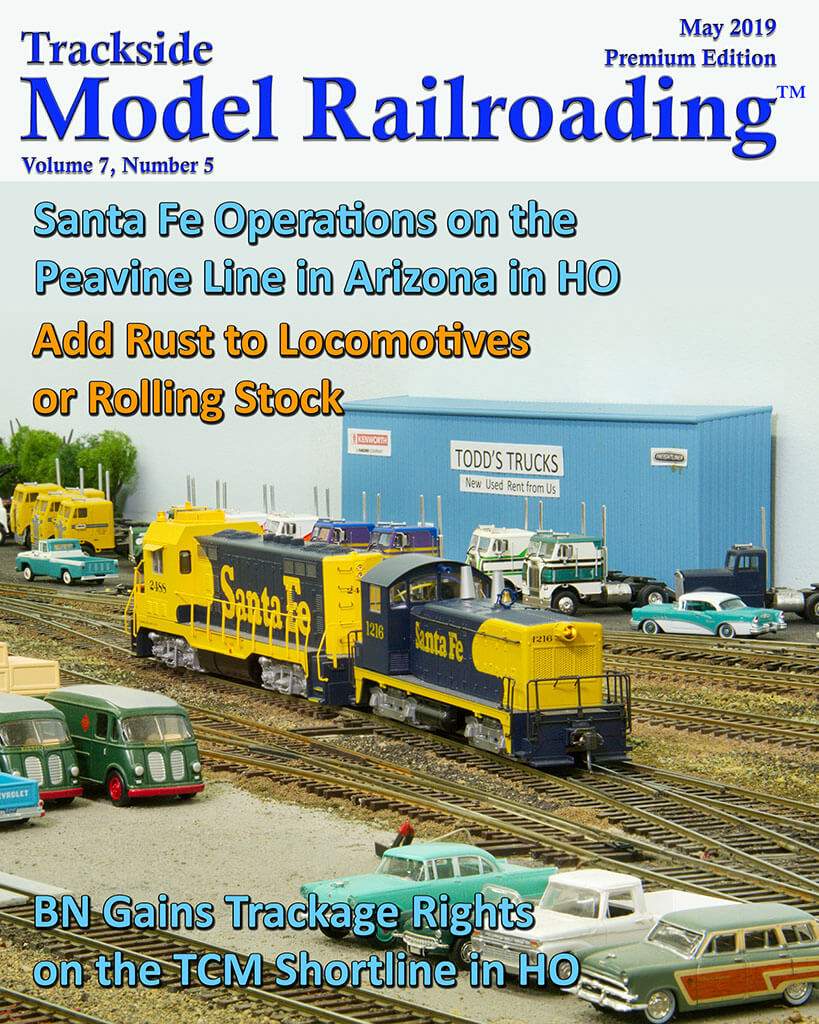 Layouts in the May 2019 Issue
AT&SF--Peavine Division in HO Scale
See John Dulaney's HO scale layout modeled somewhat after the Santa Fe's Peavine Line. He models from Phoenix to Ash Fork and over the mountains to Winslow. The layout is based from 1963-1975. The feature includes lots of photos, the story of the layout, and video of Train 542 as it travels from Phoenix to Winslow and makes deliveries and pickups along the way.
TCM Railroad in HO Scale
Watch the TCM Railroad at work in eastern Washington on this detailed modular layout. You'll see steam and diesel locomotives- mostly BN predecessors, the BN, and the BNSF as we progress through the years. We share lots of photos and video of the railroad along with the creative story of the independent branch line.
Add Rust to Locomotives or Rolling Stock
We show you how to use oil pastels to weather and add rust to your equipment. The project can be completed in any scale. Our examples are in N and HO.
AT&SF--Peavine Division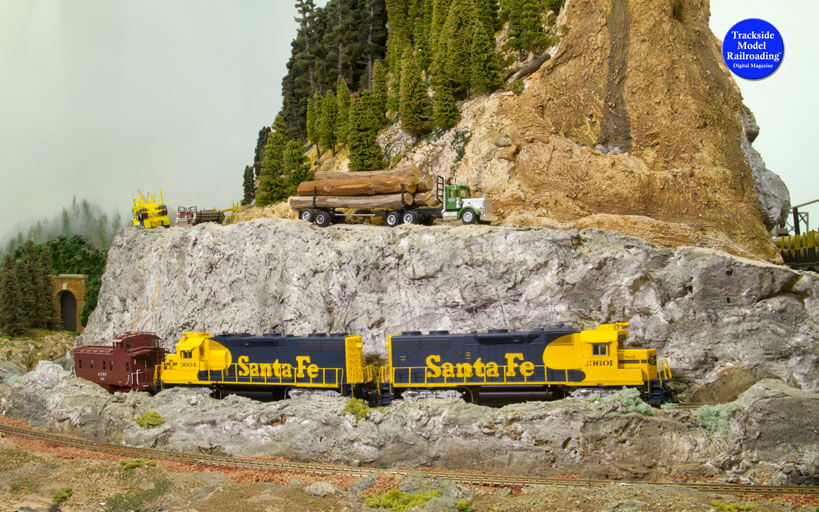 TCM Railroad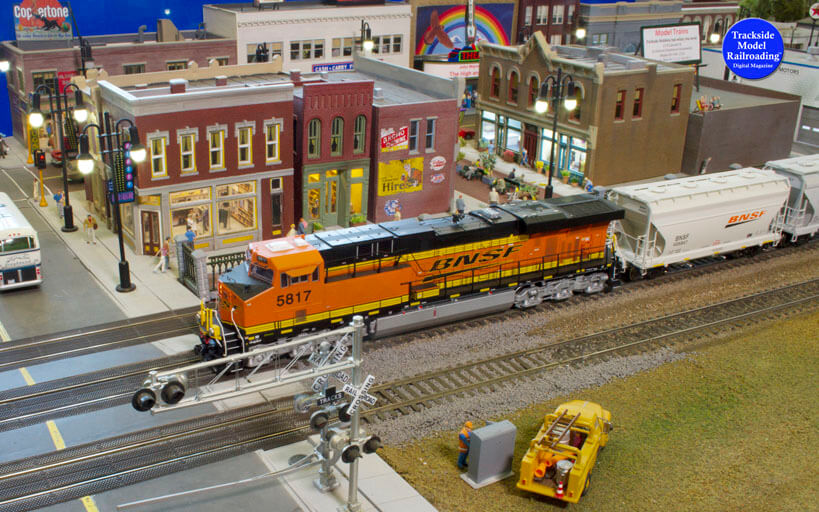 Order the Blu-ray and DVD featuring these layouts in more depth.
The movie features both the layouts, but with much more video than what you will see in the magazine. We share video of the Santa Fe at work on the Peavine Division and an interview with John Dulaney about his operations. On the TCM, you'll see the railroad working in Kennewick and through the Columbia River Gorge.
Video orders will processed and shipped out within 10 days of ordering (excluding pre-orders). All US orders include free shipping. International orders will be subject to shipping costs. Our DVDs are region free and are in NTSC format.