December 2019 Trackside Model Railroading Digital Magazine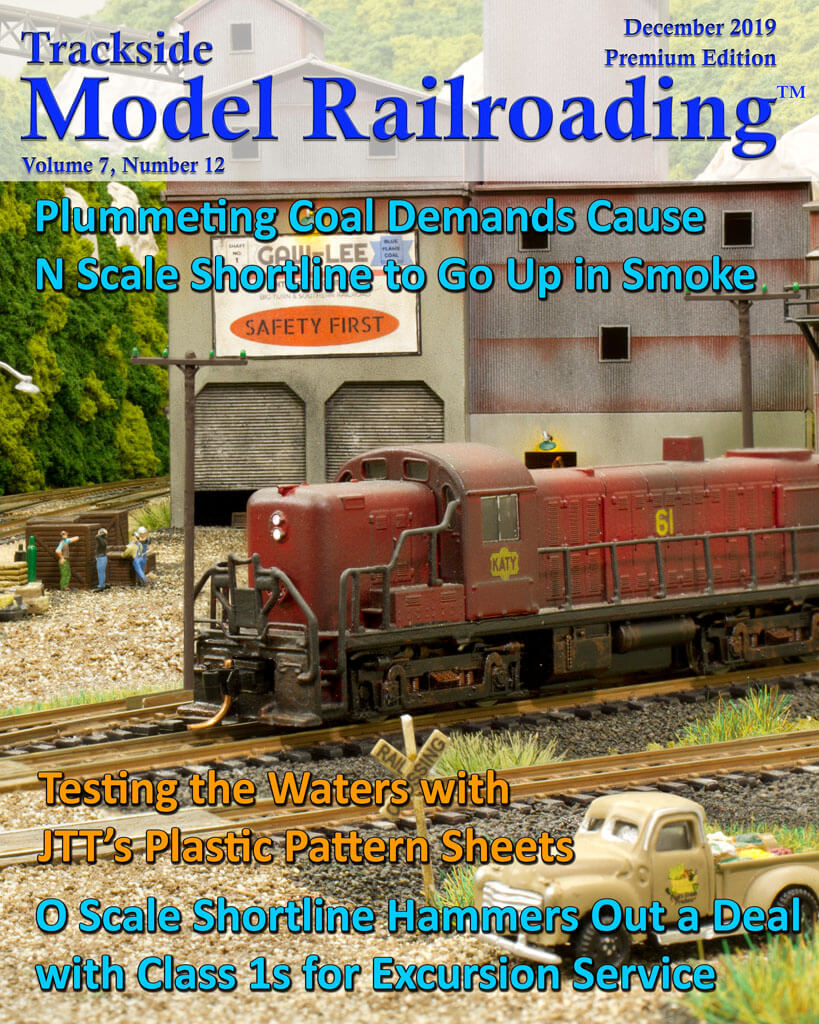 Layouts in the December 2019 Issue
Big Turn & Southern Railway Narrows Division in N Scale
Watch Walker Embry's freelanced N scale shortline work coal in Oklahoma. The independent railroad interchanges with the Missouri-Kansas-Texas and works hard to serve three mines in the Neosho Valley, but it's struggling. It's the 1960s, coal is most of its revenue, and the demand is shrinking every day. You'll enjoy Walker's beautiful scenery as you watch the BT&S work alongside MKT trains on the layout. We share the story of the railroad, including its origins a few decades ago when coal was more prosperous. The feature includes an interview with Walker and video of the trains at work, as well as lots of full-page photos of the BT&S and the Katy.
Eastern Washington Pacific in O Scale
The O scale freelanced EWP, which is based in eastern Washington and is modeled by Mike Bennette, works its short route in cooperation with the Class 1s. You'll enjoy seeing modern UP and BNSF power hauling mostly passenger trains on the scenic pike. We share the shortline's creative history along with lots of photographs of the railroad and video of the EWP at work.
Testing the Waters with JTT's Plastic Pattern Sheets
We build a pond using JTT Scenery Products' textured plastic sheets. We share photos of our pond and steps to make your own.
Walker Embry's Big Turn & Southern in N Scale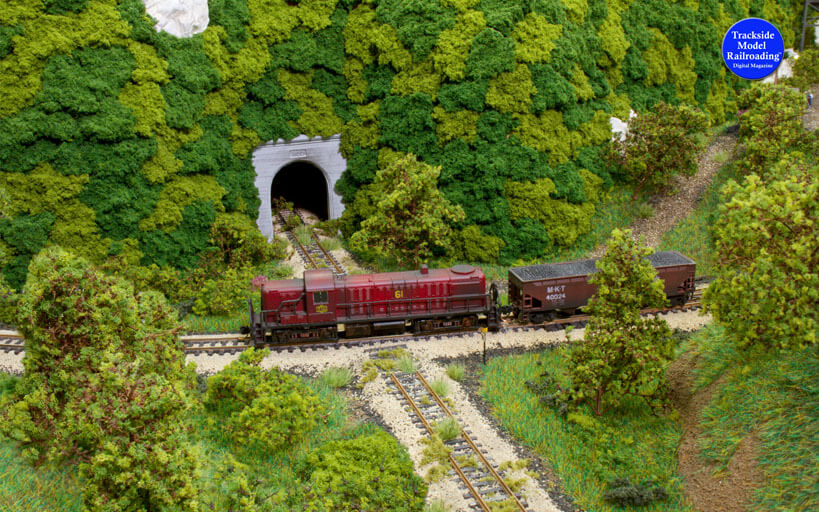 Mike Bennette's Eastern Washington Pacific in O Scale
Order the Blu-ray and DVD featuring these layouts in more depth.
The full movie features narrated video of the Big Turn & Southern and the Eastern Washington Pacific and the stories of the railroads and more railfanning video. The BT&S feature includes a longer interview with Walker that shows his creative staging yard beneath the layout.
Video orders will processed and shipped out within 10 days of ordering. All US orders include free shipping. International orders will be subject to shipping costs. Our DVDs are region free and are in NTSC format.