August 2019 Trackside Model Railroading Digital Magazine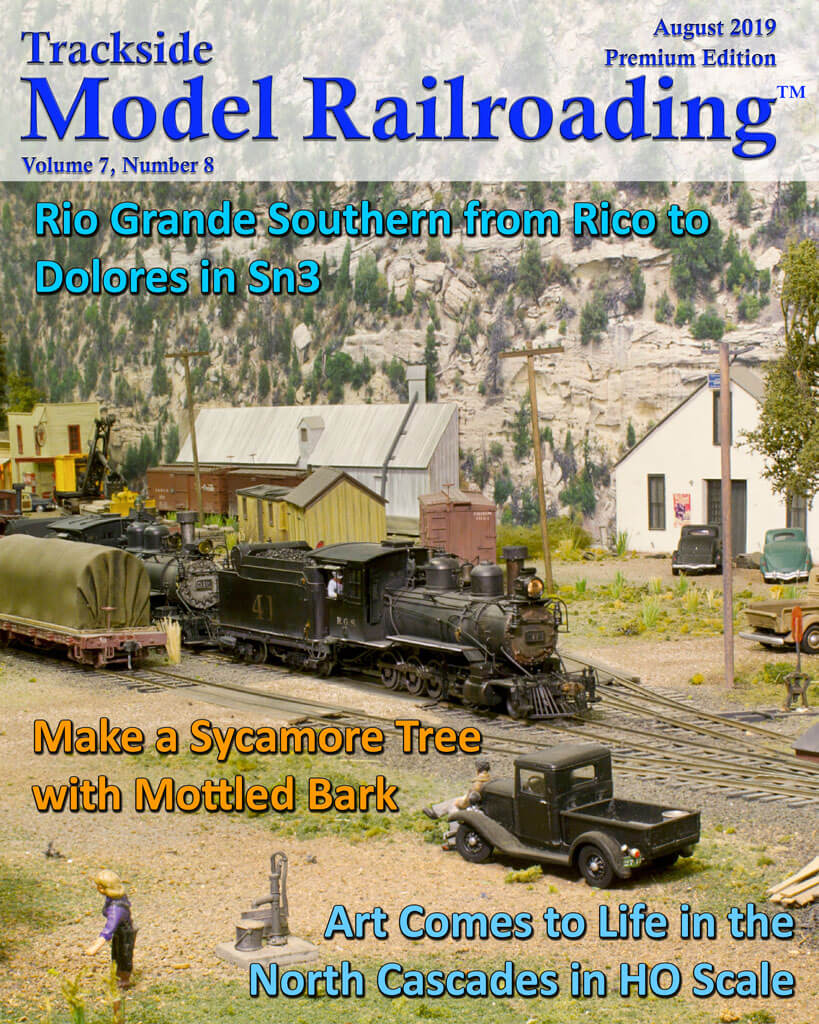 Layouts in the August 2019 Issue
Rio Grande Southern Railroad in S Scale
See Bill Busacca's version of the RGS in the 1940s. He models Rico, Muldoon, Stoner, Dolores, as well as Sawpit and Coke Ovens. The S scale layout is beautifully scenicked with highly detailed structures and photographic backdrops. We share a short prototype history and an article about the layout as well as lots of photographs. The video features a partial walkaround with Bill and some railfanning on the layout. (More of that is on the full movie.) You'll enjoy Bill's take on the Rio Grande Southern and the impressive scenes he has created, as well as his journey from focusing more on scenery to thinking about operations.
Franklin Ridge Lines in HO Scale
Barry Franklin's freelanced layout focuses on the art of modeling. The layout is a museum-quality HO scale pike constructed by Progressive Model Design. It is packed with intricate scenes, some by PMD and some that were added by modeler Todd Gamble. We share a creative history of the town of Franklin Ridge and the railroad that serves it, as well as how it was constructed. You will enjoy the town's detail and stunning views of the North Cascades in Washington State. The FRL is based in the 1940s.
Make a Sycamore Tree with Mottled Bark
We show you how to make a sycamore tree for your own layout. Our example is a young sycamore in HO scale, but the project can be completed in any scale.
Bill Busacca's Rio Grande Southern Railroad in S Scale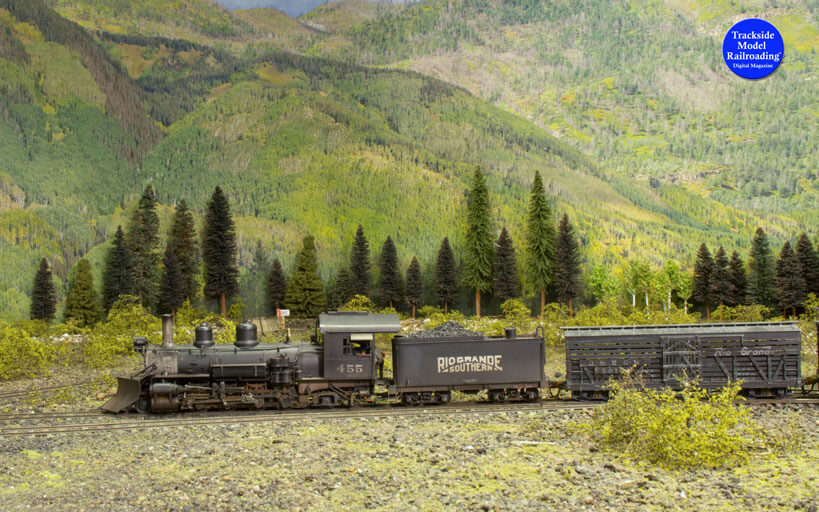 Barry Franklin's Franklin Ridge Lines in HO Scale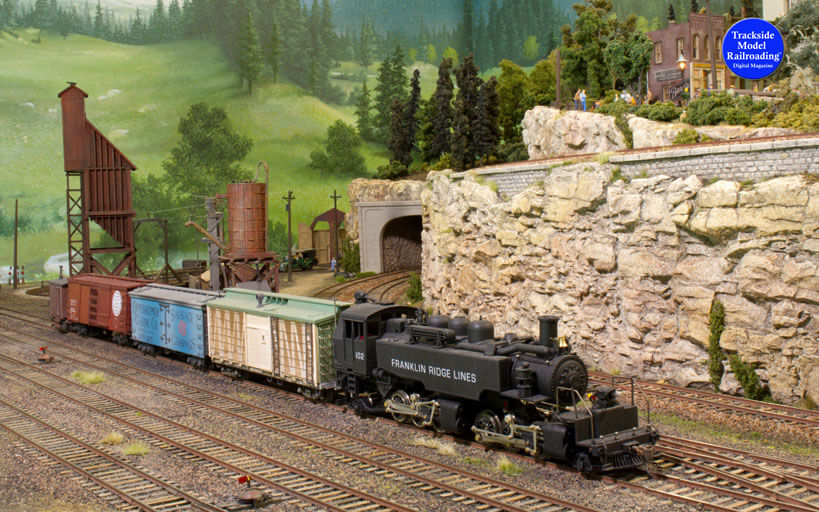 Order the Blu-ray and DVD featuring these layouts in more depth.
The full movie features narrated video of both of these layouts. Bill shares a bit about the prototypical RGS and about how he models it, including some specific historical events that he has included on the layout. You'll see the RGS in the 1940s, working from Rico to Dolores. On the Franklin Ridge Lines portion of the video, you'll see the FRL working the town and a creative ridealong on the FRL's 3-truck Shay. Both features include cab rides.
Video orders will processed and shipped out within 10 days of ordering (excluding pre-orders). All US orders include free shipping. International orders will be subject to shipping costs. Our DVDs are region free and are in NTSC format.