December 2018 Trackside Model Railroading Digital Magazine
The two layout features this December are:
Jon Harrison's
Cajon Summit
Gene Neville's
Great Basin & Pacific

HO Scale

HO Scale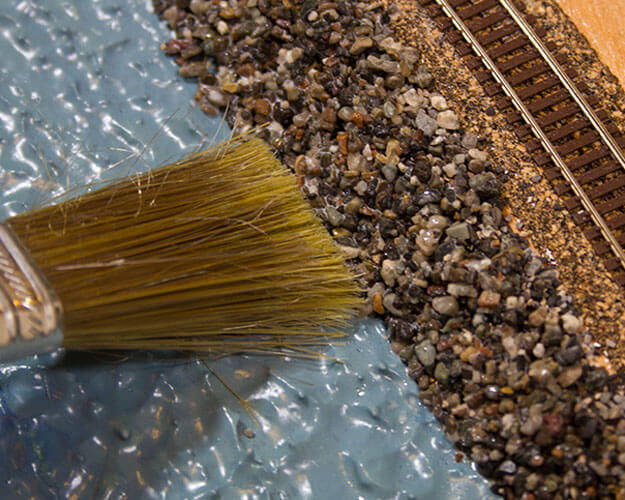 Build a Rocky Shoreline in N Scale
We also include tips on ballasting N scale track quickly with great results.
Layouts in the December 2018 Issue
Take a Step Back in Time at Cajon Summit
Tour Jon Harrison's precise model of Cajon Summit in HO scale. The layout is based in 1950. Jon models the summit itself, including the structures and the hills as they were at the time. You'll see the AT&SF's steam locomotives and both Santa Fe and UP passenger trains. This museum-quality layout has beautiful scenery that will be familiar to Cajon fans. We include an article about the layout and Jon's unique approach to building, lots of photos, and video of the layout, and an interview with Jon.
Cab Forwards on the Modoc Line
See Gene Neville's freelanced version of the Southern Pacific's Modoc Line, the Great Basin & Pacific. The layout is based in the transition era. Gene runs SP steam power on the pike and his own diesels in a paint scheme similar to the SP's tiger stripe. Like on the prototypical Modoc, he moves high quantities of lumber out of Oregon, but Gene's version of the line has lots of switching opportunities. He has modeled beautiful eastern California desert scenery on the layout. We include photos, video, and an article about the GB&P.
Create a Rocky Shoreline
We share a way to make a rocky shoreline for your water scene.
Cajon Summit

Great Basin & Pacific

Order the Blu-ray and DVD featuring these layouts in more depth.
For those who would like to see even more of these two layouts, we make a Blu-ray and DVD each month.
The Movie features both the layouts, but with much more video than what you will see in the magazine. The still photos are also included, as well as an interview with the layout owners.
Video orders will processed and shipped out within 10 days of ordering. All US orders include free shipping. International orders will be subject to shipping costs. Our DVDs are region free and are in NTSC format.
Blu-ray DVD Disc Set $29.99 USD
Retail $32.99 USD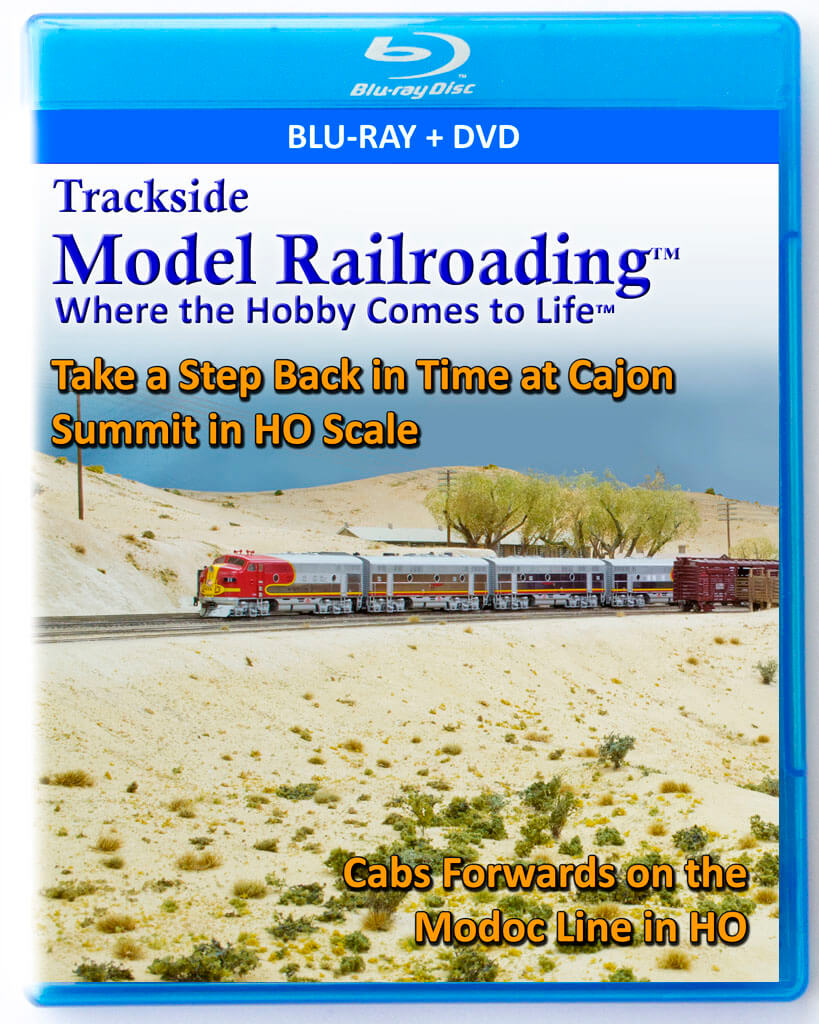 Build a Rocky Shore Line