October 2016 Trackside Model Railroading Digital Magazine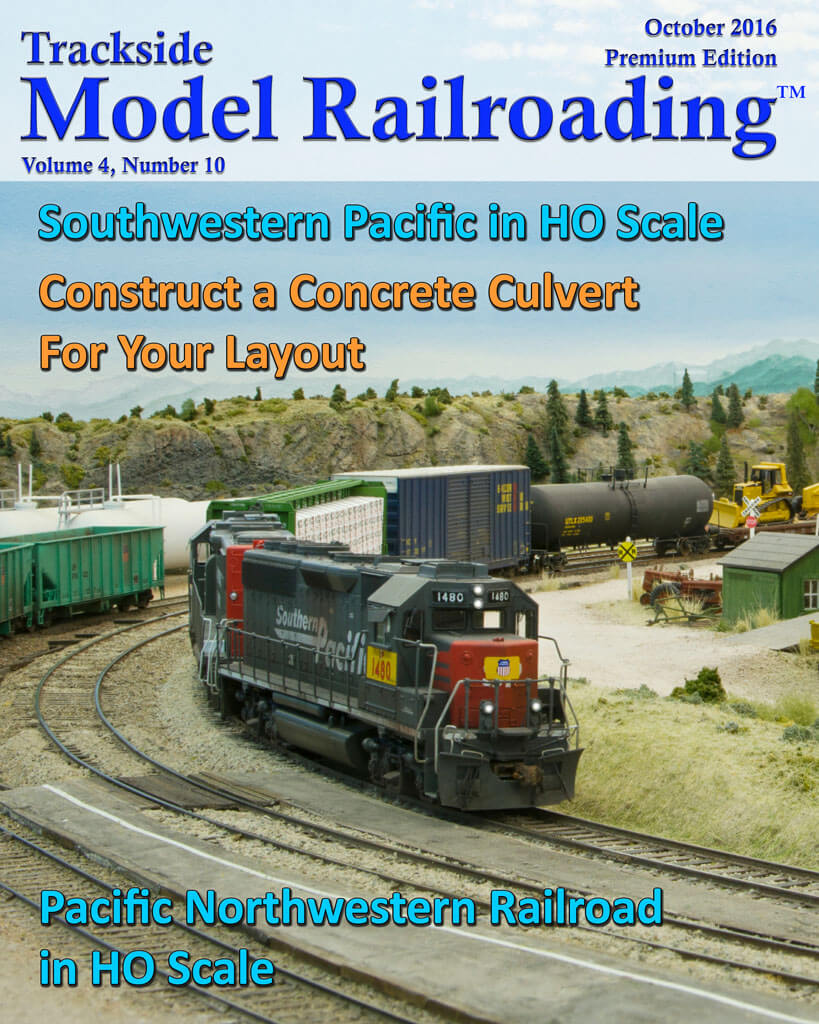 The two layout features this October are:
Mike McGinley's
Southwestern Pacific
Tom Enloe's
Pacific Northwestern Railroad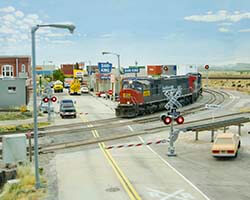 HO Scale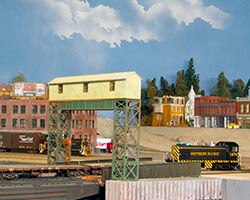 HO Scale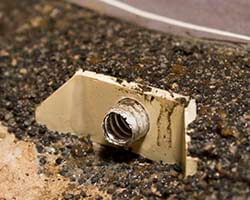 Build a Concrete Culvert on Your Layout
Layouts in the October 2016 Issue
Southwestern Pacific
Mike McGinley's freelanced railroad runs several different railroads and operates in a changing timeframe from 1951 to 2006. Our tour of the layout occurs in 2006 and features mostly Southern Pacific locomotives patched and running under Union Pacific ownership. A few Union Pacific locomotives are also included in the photographs and video of the layout. Mike occasionally runs his own freelanced Southwestern Pacific (SWP) equipment on the layout as well.
The SWP layout is based in California, New Mexico, Arizona, and Colorado and features beautifully hand-painted scenes of red rock country, mountain scenes, and Colorado rivers. We include an article about the layout, many photographs, and video of the trains running on the SWP.
Pacific Northwestern Railroad
Our second layout this month is the late Tom Enloe's Pacific Northwestern (PNW). The PNW is a freelanced joint effort between the Southern Pacific and the Great Northern to travel over the Cascade Mountains to the city of Port on the Oregon Coast. The layout is based in 1953 and includes both diesel and steam power. The PNW layout is based in the fall and is a good layout for operations. The railroad moves predominately coal, logs, and a variety of agricultural products. Tom's feature also includes video, an article, and photographs.
Construct a Concrete Culvert on Your Layout
We show you how to build a concrete drainage culvert on your layout or diorama with photographs to illustrate each step. We use styrene plastic for the project and it should be simple enough for newer modelers to complete.
HO Scale Southwestern Pacific

HO Scale Pacific Northwestern Railroad