March 2016 Trackside Model Railroading Digital Magazine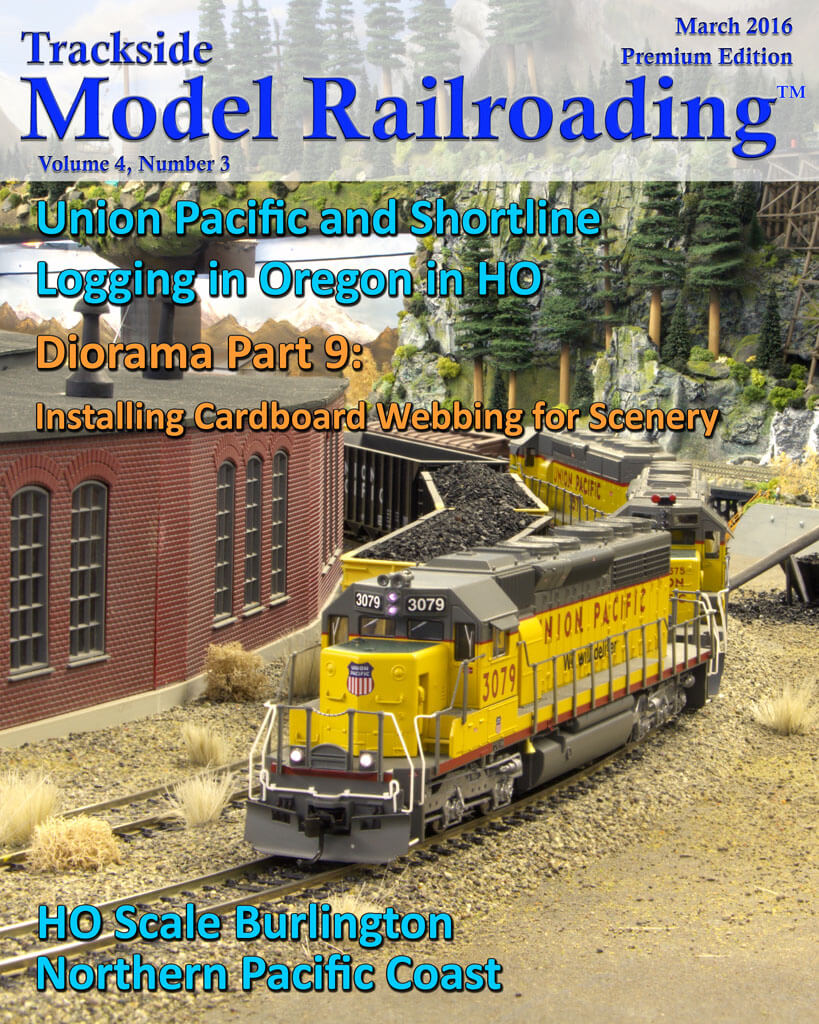 The two layout features this March are:
Lee Anderson's
Union Pacific & Shortline in Oregon
Gary Walker's
Burlington Northern Pacific Coast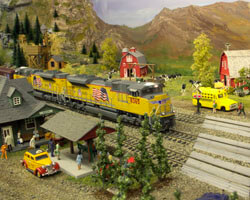 HO Scale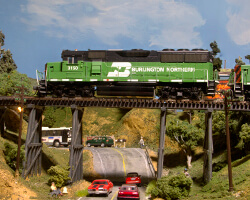 HO Scale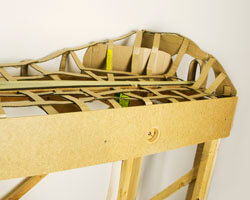 Installing Cardboard Webbing
Layouts in the March 2016 Issue
HO Scale Union Pacific and Shortline Logging in Oregon
Lee Anderson models the Union Pacific Railroad and the freelanced R.B. Anderson & Son Logging Company Railroad on his eastern Oregon HO scale layout. The 1940s to present day time frame allows for both diesel and steam locomotives on his highly detailed layout. Both logging railroad enthusiasts and fans of the UP will enjoy Lee's work. Our feature includes an article about the layout and a video of both the UP and the RBA & SL in operation.
Burlington Northern Pacific Coast in HO
Gary Walker's Burlington Northern HO scale layout operates from Tacoma to Vancouver, Washington from the mid-1980s to the present day. You will see a variety of modern equipment on the layout and enjoy the stories Gary tells with his detailed scenes. We focus mostly on the Tacoma area in our feature, which includes video of the layout running.
Diorama Part 9: Installing Cardboard Webbing for Scenery
This month we show you how to create the ground contours on your diorama using cardboard. The project is simple and affordable, you just need a diorama that is ready for scenery. We started the diorama project in July 2015 and have worked on it a little each month. You can use these steps whether you are following along with us or working on your own project.
HO Scale Union Pacific and Shortline Logging

HO Scale Burlington Northern Pacific Coast