February 2016 Trackside Model Railroading Digital Magazine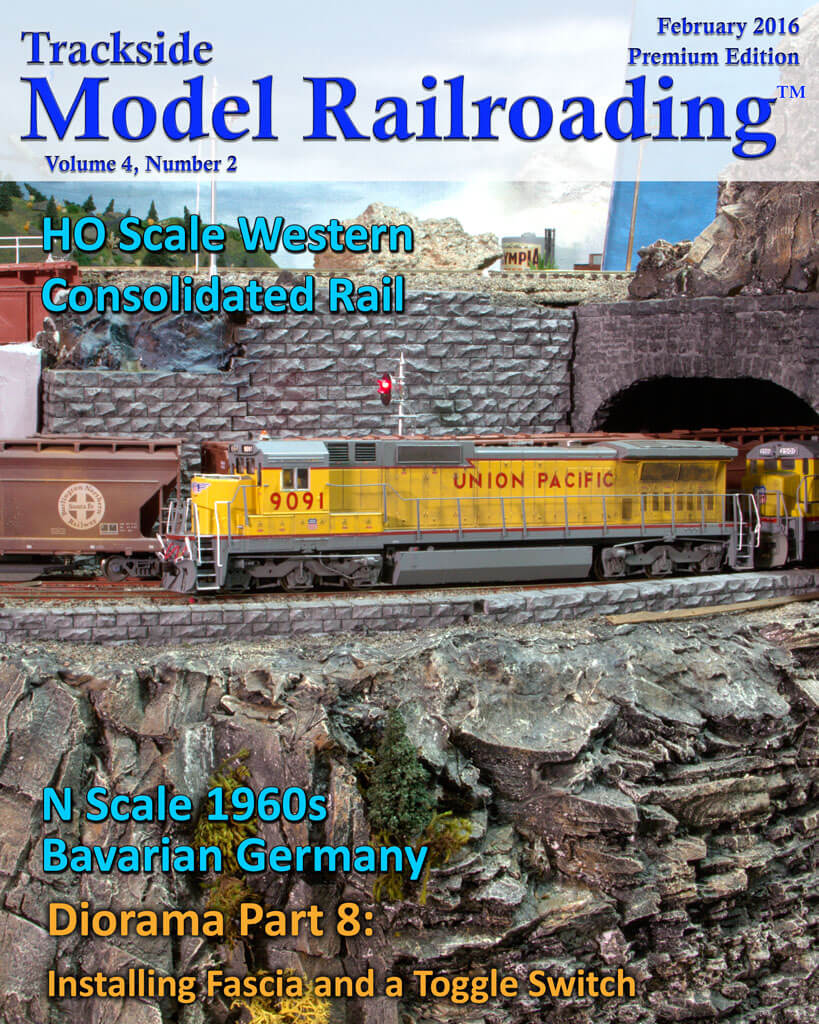 The two layout features this February are:
Jack Melton's
Western Consolidated Rail
Heinz Streng's
1960s Bavarian Germany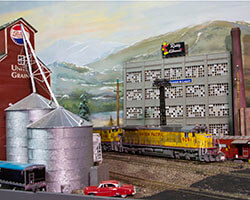 HO Scale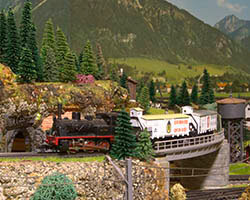 HO Scale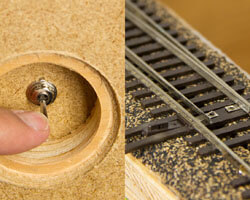 Installing Fascia and a Toggle Switch
Layouts in the February 2016 Issue
Western Consolidated Rail
Jack Melton's Western Consolidated Rail, a freelanced HO scale layout running both Union Pacific and BNSF Railroads. His layout is a carefully planned multi-level layout built in a small shed. Modelers who enjoy more modern layouts will appreciate this one, as it ranges from the late-1970s through the year 2005. Photographs and video are included with the article.
1960s Bavarian Germany
Visit a small German layout located in Landshut, Bavaria, Germany. It is an N scale layout based in the 1960s. It was built by late modeler Fred Fischer, and is now maintained by its new owner Heinz Streng. The layout is a freelanced version of Bavaria and is a good one to look at if you have a small space in which to build a layout and need ideas for the best way to utilize the space. The article is accompanied with photographs, but there is no video included with this feature.
Diorama Part 8: Installing Fascia and a Toggle Switch
Our diorama project continues this month, as we install fascia and a toggle switch to operate the switch machine. This part of the project is a little longer than some, but still simple to follow and illustrated with photographs for each step.
HO Scale Western Consolidated Rail

HO Scale 1960s Bavarian Germany