August 2016 Trackside Model Railroading Digital Magazine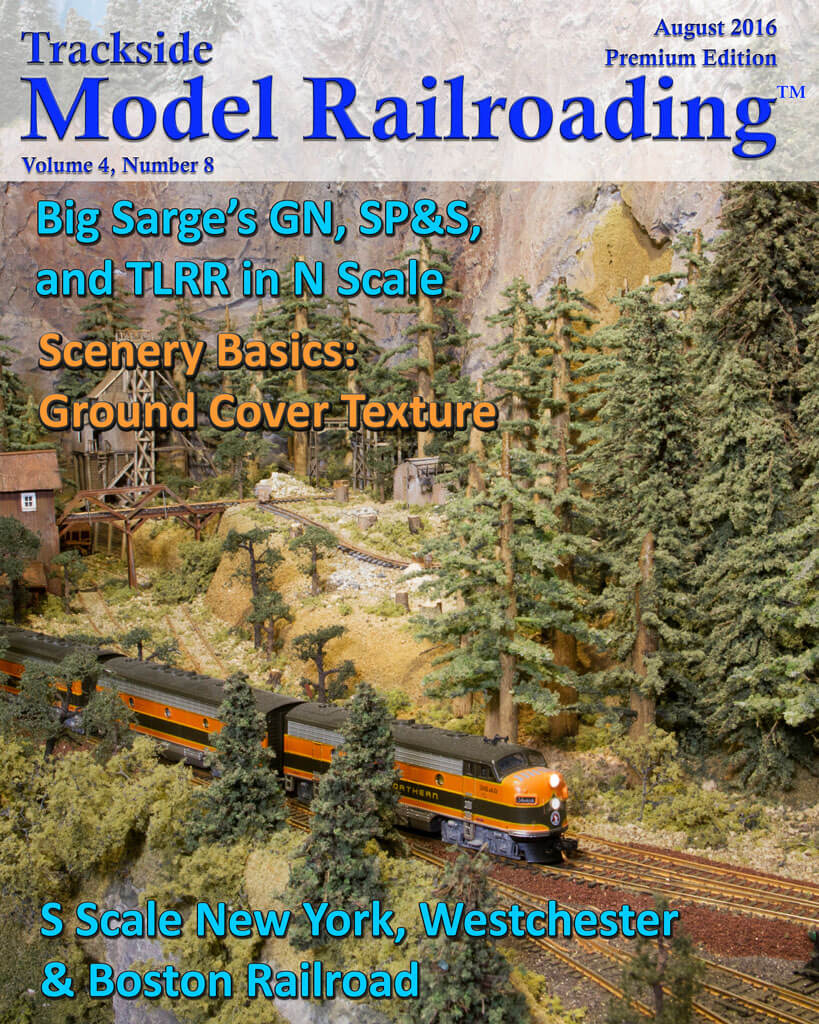 The two layout features this August are:
Jeff Sargeant's
GN, SP&S, and TLRR
Dick Karnes'
New York,Westchester & Boston Railroad

N Scale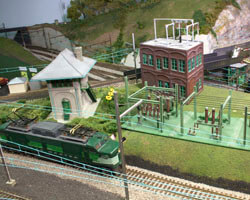 S Scale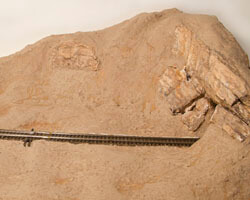 Scenery Basics: Ground Cover Texture
Layouts in the August 2016 Issue
Big Sarge's GN, SP&S, and TLRR in N Scale
Jeff Sargeant's Pacific Northwest freelanced railroad features the Great Northern and the Spokane, Portland & Seattle circa 1958. The layout also includes Jeff's own freelanced Teal Lumber Railroad, Standley Mining Railroad, and the Victoria Harbor Railroad. We think you will enjoy his beautifully scenicked and highly-detailed work in N scale.
S Scale New York, Westchester & Boston Railroad
Also enjoy a visit to Dick Karnes' S scale layout this month, where we tour the New York area in his version of the NYW&B's successful future. The layout runs from 1925-1955 and runs electric, steam, and diesel power. The New Haven and New York Central also have trackage rights on the model railroad, which is built for operations. Dick is a skilled modeler, and we think you will appreciate his version of the NYW&B's operations.
Scenery Basics: Ground Cover Texture
We have created our own custom ground cover texture and will show you how to apply it to the diorama project this month. It is a simple project for anyone who has a layout or diorama ready for ground cover texture.
N Scale GN, SP&S, and TLRR

S Scale