March 2015 Trackside Model Railroading Digital Magazine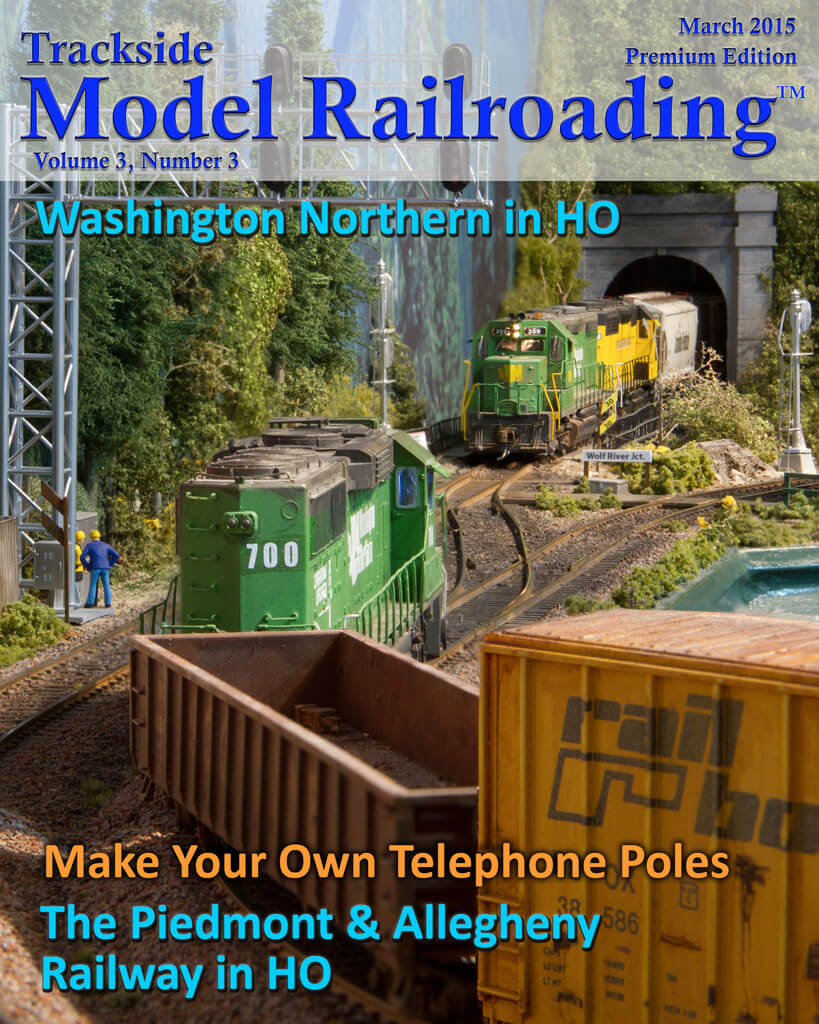 The two layout features this month are:
Kevin Klettke's
Washington Northern
Walter Appel's
Piedmont & Allegheny Railway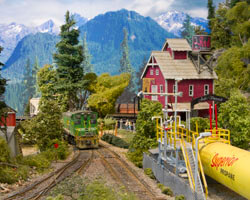 HO scale

HO scale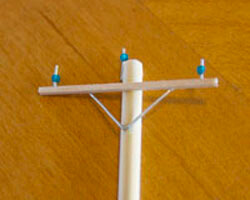 Scratch-building telephone poles
Layouts in the March 2015 Issue
Washington Northern – Port Andrews Tideflats District in HO Scale
Kevin Klettke models the freelanced HO scale Washington Northern, which operates on the Olympic Peninsula in 1995. The layout packs intricate city scenes and industrial switching into a small 11x12 foot room, with a little room left for a forested area and a pulp and paper mill. A video is included in the magazine so you can view the layout in operation. Kevin's creative scenery and eye for detail make for exquisite scenery on the layout.
HO Scale Piedmont & Allegheny Railway
Walter Appel's HO scale Piedmont & Allegheny Railway, also freelanced, takes us to the Shenandoah Valley. The P&A layout is based in the winter of 1957-58 and serves the towns of Port Allegheny, Germantown, Shenandoah, and Elkton, and has interchanges for Pittsburgh and Charlotte. The striking P&A scarlet and gray paint scheme stands out in the winter landscape of the valley. This layout includes a video as well.
Make Your Own Telephone Poles
A simple step-by-step process shows you how to scratch-build telephone poles for your layout. This project is simple and appropriate for newer modelers and the poles are more realistic than some commercial poles that are available.
HO Scale Washington Northern

HO Scale Piedmont & Allegheny Railway