January 2014 Trackside Model Railroading Digital Magazine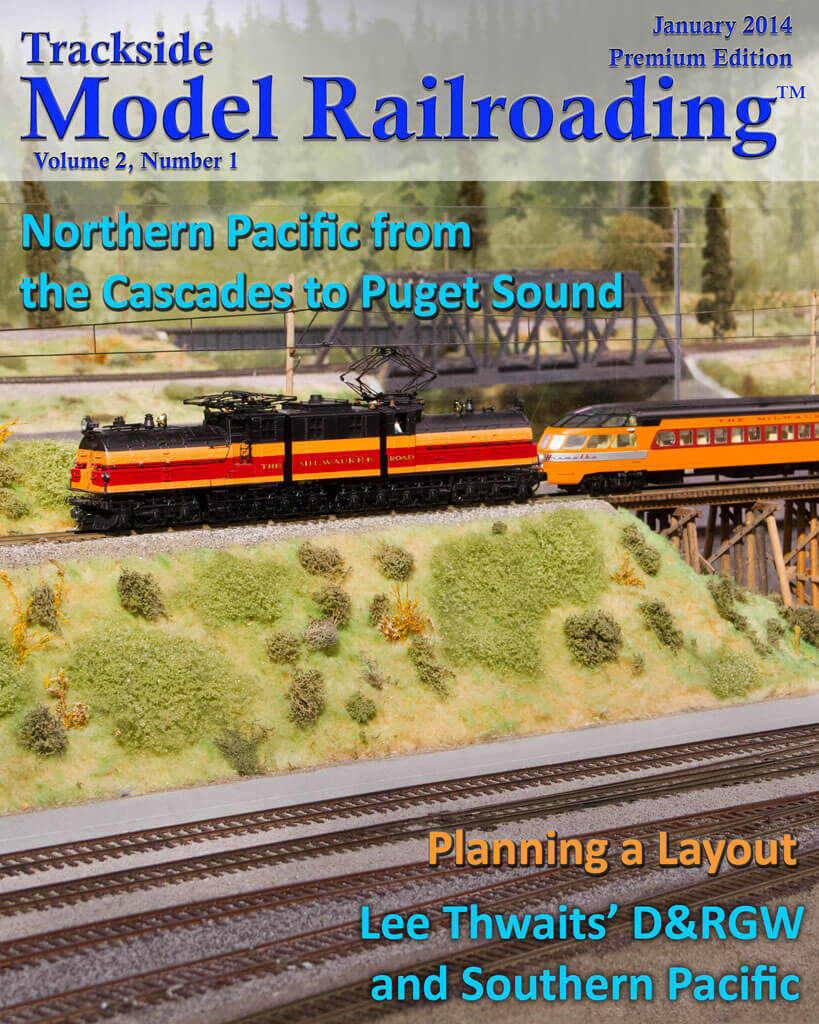 The two layout features this January are:
Puget Sound Model Railroad Engineers'
Washington State History Museum Model RR
Lee Thwaits'
Southern Pacific and Rio Grande
No account? Sign up here for our Free Edition and discounts. Trackside members can choose to add the 2013-2014 collection to their account.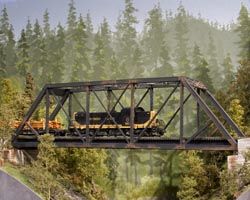 HO Scale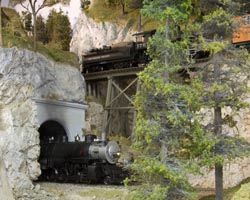 O Scale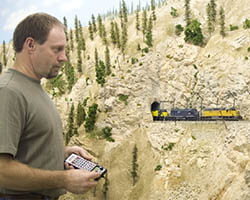 Planning your First Layout
Layouts in the January 2014 Issue
Puget Sound Model Railroad Engineers in HO Scale
This month we visit the Puget Sound Model Railroad Engineers' 1950s era HO layout built in the Washington State History Museum in Tacoma, Washington. The layout is about 1200 square feet and models the Northern Pacific right-of-way from Stampede Pass to the Puget Sound. It is a highly detailed model railroad that includes the work of over 80 modelers. An article, photographs, and video are included on the layout.
Lee Thwaits' O Scale Southern Pacific and Rio Grande Model Railroad
Lee Thwaits built a freelanced model railroad set in the 1950s. It operates on the assumption that the Southern Pacific and Rio Grande have already merged. In addition to other various freight, the railroad hauls a high volume of fruit and serves the logging industry. Video of the railroad in action is included with the article and photographs.
Planning your First Layout
Also in our January 2014 issue, Ross Waters has written an article discussing some things to consider when planning your first model railroad. He discusses several things you will want to consider if you have not built a layout before.
HO Scale Puget Sound Model Railroad Engineers'

O Scale Southern Pacific and Rio Grande