December 2014 Trackside Model Railroading Digital Magazine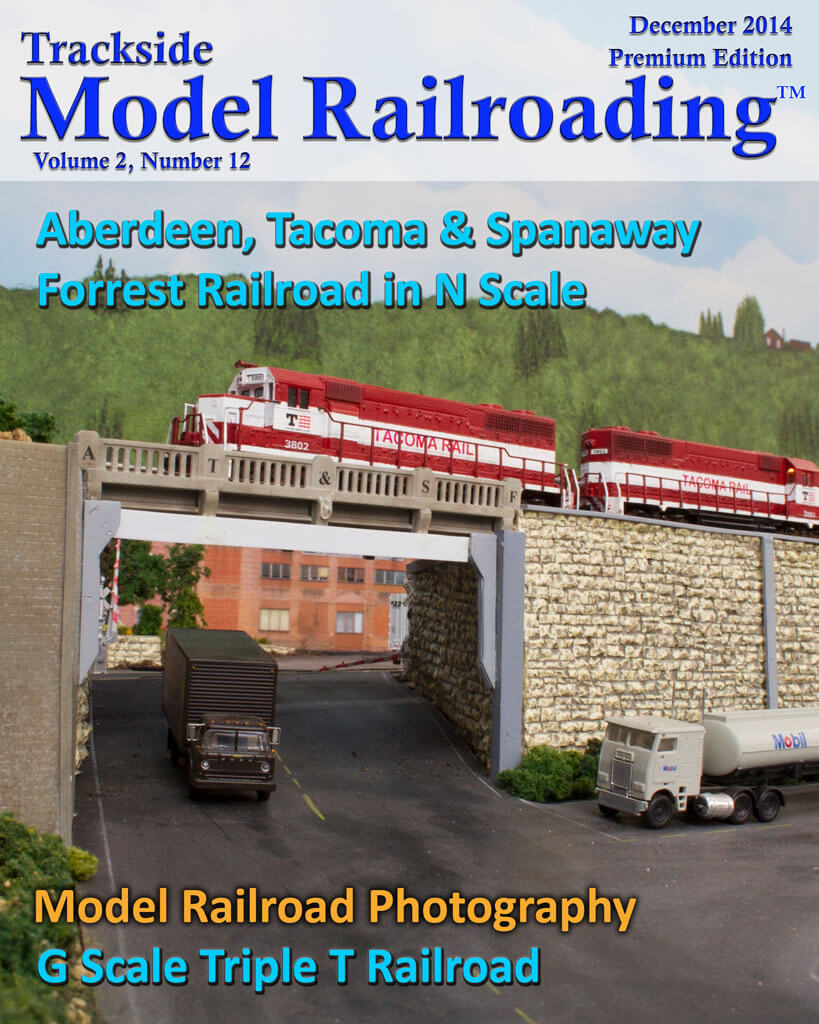 The two layout features this Dec are:
Walt and Nancy Huston's
Aberdeen, Tacoma and Spanaway Forrest RR
Al Babinsky's
Triple T Railroad
No account? Sign up here for our Free Edition and discounts. Trackside members can choose to add the 2013-2014 collection to their account.
N Scale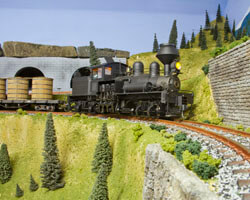 G Scale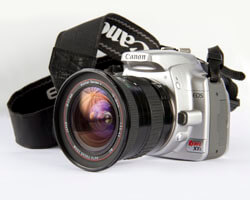 Model Railroad Photography
Layouts in the December 2014 Issue
Aberdeen, Tacoma and Spanaway Forrest Railroad in N Scale
Walt and Nancy Huston's N scale layout, the Aberdeen, Tacoma & Spanaway Forrest, is freelanced and set in western Washington State. Lumber is the main industry on the AT&SF shortline. It also runs grain, scrap metal, and mixed freight, which are shipped out of the Aberdeen and Hoquiam ports. The Aberdeen, Tacoma and Spanaway Forrest Railroad is beautifully scenicked and runs alternately in 1963, 1970, or today. The feature includes photographs, video, and an article about the layout.
Triple T Indoor G Scale Layout
We visit an indoor G scale layout this month. Al Babinsky's built the Triple T in a small 12x14 foot shed. The freelanced layout is built in three levels with a high bridge connecting the top level across the shed. This G scale layout is a good one to note if you are considering building a large scale layout in a small space, as Al has carefully planned and maximized the space.
Model Railroad Photography
We offer several simple tips this month to help you make great photos of your model railroad layout, and a few things to consider if you are building a layout and want to be able to photograph it easily. We kept it simple so even casual photographers should be able to find it useful in helping them make good images of their model railroads.
N Scale Aberdeen, Tacoma and Spanaway Forrest RR

G Scale Triple T Railroad