October 2013 Trackside Model Railroading Digital Magazine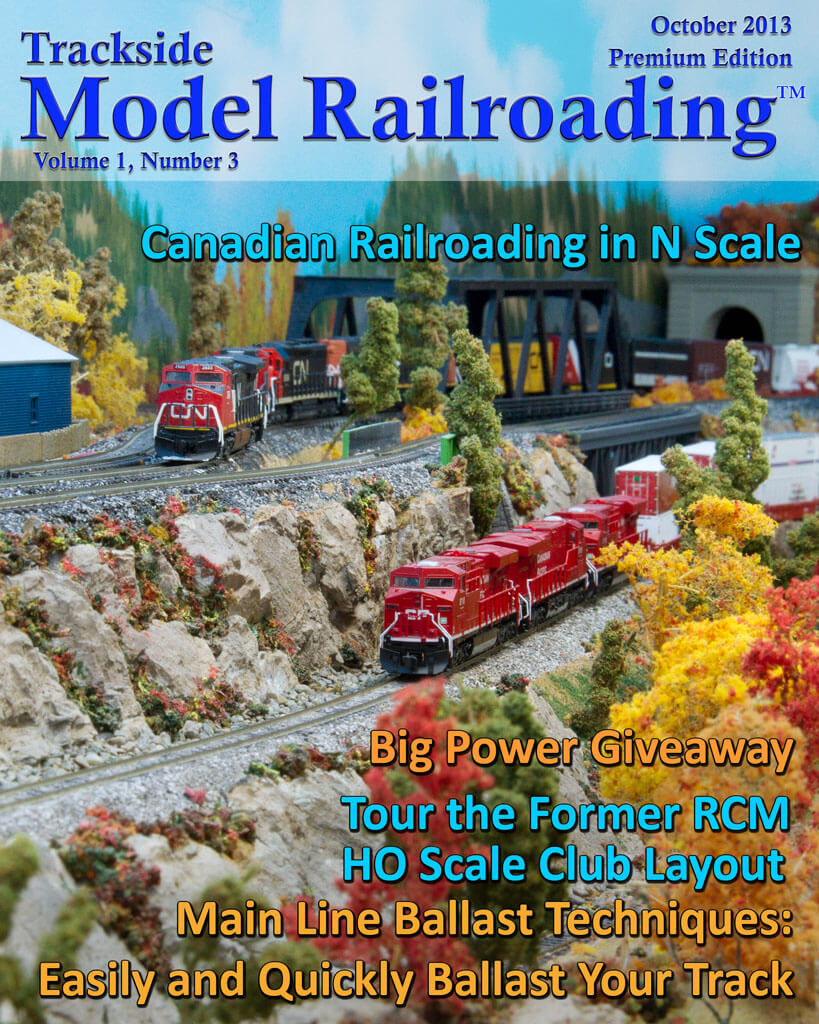 The two layout features this October are:
Allan Cunningham's
Canadian Railroading
River City Modelers Club
Former River City Modelers
No account? Sign up here for our Free Edition and discounts. Trackside members can choose to add the 2013-2014 collection to their account.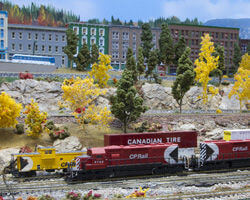 N Scale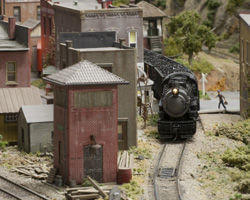 HO Scale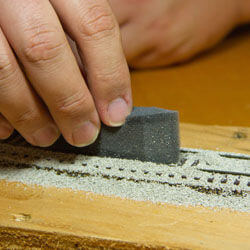 Mainline Ballast Techniques
Layouts in the October 2013 Issue
Canadian Railroading in N Scale
Allan Cunningham's fully-automated N Scale layout features the Canadian Pacific, Canadian National, and British Columbia Railways. We include many photographs of the layout along with video of the trains in action so you get a complete tour. Allan's southwestern Canadian layout is set in the autumn, and he has created beautiful fall foliage to complement the variety of Canadian railways represented. The layout has three mainlines, with 18 trains able to run simultaneously on timers.
Former River City Modelers HO Club Layout
See the now-deconstructed River City Modelers HO scale layout set in 1950. This finished layout was a group effort by the members of the River City Modelers in Spokane, Washington. It was taken down in 2008 when the club was forced to move to a new building and chose to start on a new layout instead of salvaging the old one. Photos and video are included in this feature.
Mainline Ballast Techniques
Also in our October 2013 issue, step-by-step instructions show how to ballast track easily and quickly. Read the article with step-by-step photographs or watch the video. We show an easy way to make ballast appear realistic without spending a lot of time on the project.
N Scale Canadian Railroading

HO Scale Former River City Modelers