November 2013 Trackside Model Railroading Digital Magazine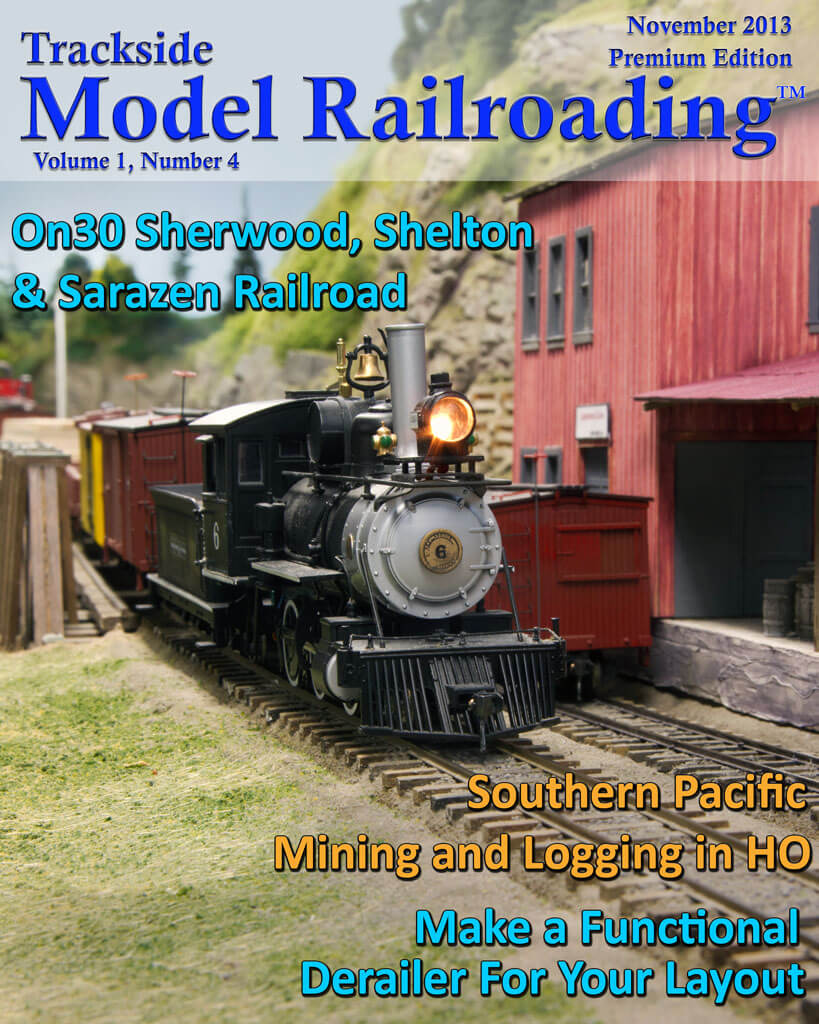 The two layout features this November are:
Chuck Ricketts'
Sherwood, Shelton & Sarazen Railroad
Chas Heimerdinger's
Southern Pacific Mining and Logging Railroad
No account? Sign up here for our Free Edition and discounts. Trackside members can choose to add the 2013-2014 collection to their account.

O Scale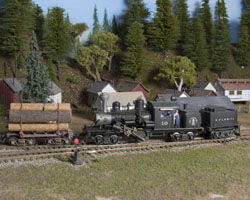 HO Scale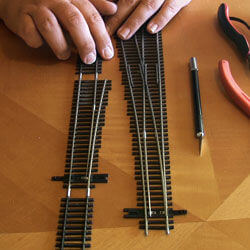 Building a Functional Derailer
Layouts in the November 2013 Issue
Sherwood, Shelton & Sarazen Railroad in On30
We feature Chuck Ricketts' freelanced On30 layout this month. The Sherwood, Shelton & Sarazen Railroad is set from 1900-1910 in western Washington State and is a great example for any modeler looking to create a layout built for operations. The SS&S is a beautifully detailed and carefully planned layout. It also includes a smaller, separate layout of South Seattle, which is only connected to the rest of the layout via rail barge and is a fun addition for Chuck's operating sessions. Photos and video of the layout are included with the story.
HO Scale Southern Pacific Mining and Logging Railroad
We also visit Chas Heimerdinger's HO scale Southern Pacific this month. The layout runs from 1915-1930 and includes the Coast Lines, Sud-Pacífico de México, Texas & New Orleans, and the Santa Fe. Chas models the layout in a freelanced version of California and Arizona scenery. He includes a narrow gauge line on the layout and the separate Sugar Pine Logging & Railway Company, which operates in the Sierra Nevada Mountains. Railfanners and lovers of the Southern Pacific should enjoy Chas' layout. Photos and video are included in this feature.
Protect Your Mainlines with a Functional Derailer
Also in our November 2013 issue, step-by-step instructions show how to create a derailer using an old or damaged turnout. The derailer will be perfect for a siding or spur on your layout. We show the steps in photographs and include a video of the project.
O Scale Sherwood, Shelton & Sarazen Railroad

HO Scale Southern Pacific Mining and Logging Railroad